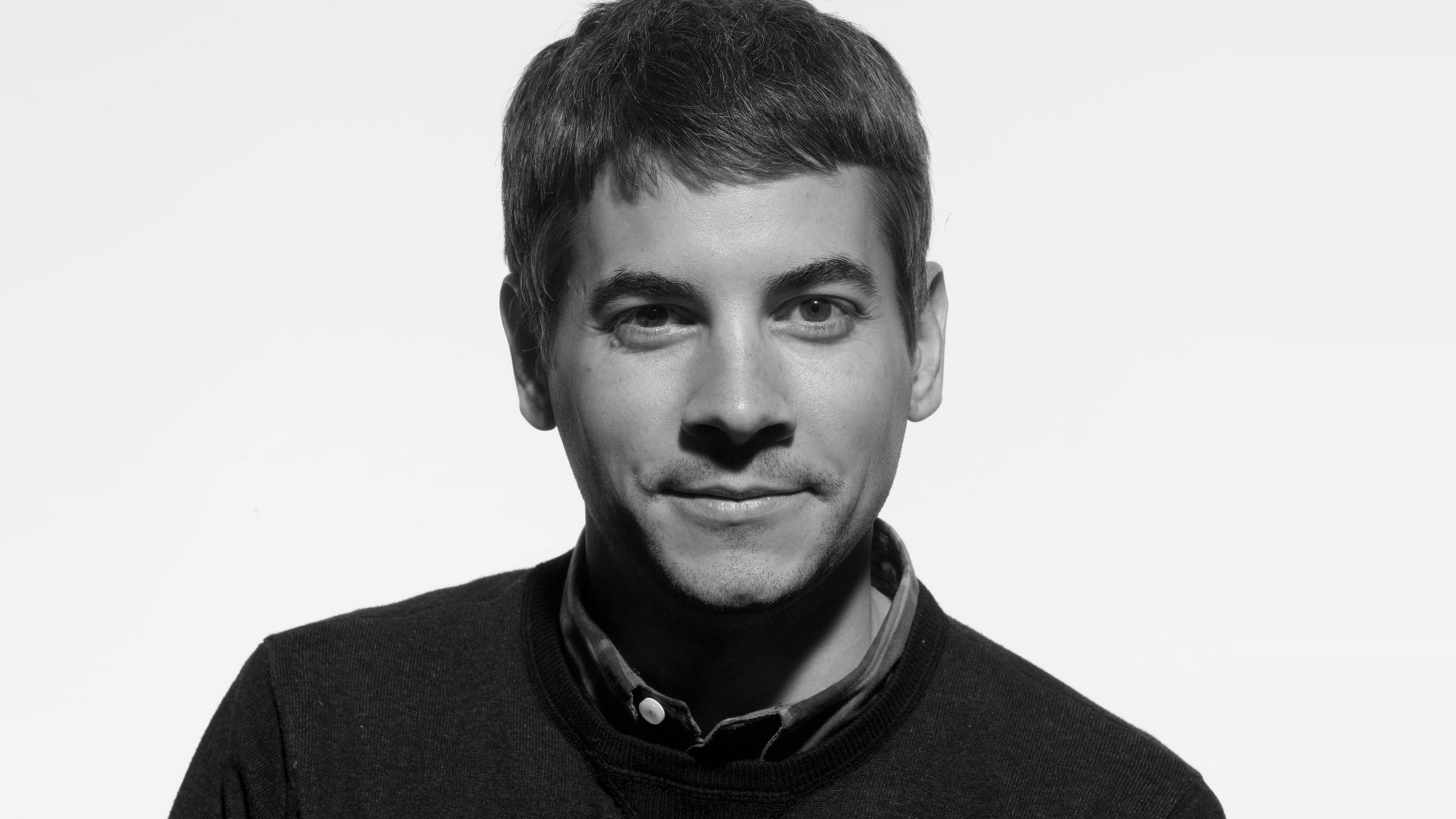 I'm an SVP Group Creative Director at McCann New York with more than a decade of experience developing award-winning campaigns. I currently lead creative teams on a variety of projects across different platforms for Chick-fil-A.
Long ago, I was a journalism major with a passion for photography, film and design. An ambling path led me to become an art director (with a writer's heart). I'm in this industry because I like making things, and feeding off the energy and spirit of a group of creative thinkers.
I've been recognized by Cannes, D&AD, ANDYs, Clios, New York Festivals, AICP, Radio Mercury, ADDYs, London International, Epica, Shortys, Hugo, Kinsale Shark, Type Directors Club, Effies, Print, Communication Arts, HOW, Ad Age and Adweek.
During my career, I've partnered with Oscar and Emmy winners, SNL cast members and a hedgehog voiced by Michael Rappaport. I've worked on brands such as Verizon, Mastercard, Fifth Third Bank, Invesco, Norton, Hallmark, Kellogg's, Allstate, Nintendo, McDonald's, Esurance, Sprite, Blackberry, Samsung, IBM, Harley-Davidson, Toyota and Bell Canada. 
Prior to joining McCann, I worked with some fantastic people at Leo Burnett and VSA Partners in Chicago. In a previous life, I worked as an editorial designer for the Chicago Tribune and The Boston Globe. 

Originally from Detroit, I maintain a deep connection with the Old English D, Coney Island hot dogs and the music of Bob Seger. I live in New York with my wife, a professional dancer and former Radio City Rockette, and our baby boy. Together, we have come to document one second of every single day of our life. Some days are more interesting than others.
EXPERIENCE
McCann
 / New York
SVP Group Creative Director (2019-present)
VP Creative Director (2015-2019)
Clients: Verizon, MasterCard
Leo Burnett
 / Chicago  
Associate Creative Director (2013-2015)
Senior Art Director (2011-2013) 
Senior Designer (2009-11)
Clients: Fifth Third Bank, Invesco, Kellogg's, Norton, Hallmark, Foster's
VSA Partners
 / Chicago 
Design Director (2007-09) 
Senior Designer (2005-07)
Clients: Harley-Davidson, IBM, Sappi, Tishman Speyer, Bell Canada
Chicago Tribune
 / Chicago  
Art Director (2002-2005)
The Boston Globe
 / Boston 
Editorial Designer (1999-2002)
EDUCATION
Northwestern University
 / Evanston, IL 
BS Journalism (1999)
Cannes Lions
Silver Lion: Verizon / First Responders First (Radio)
Silver Lion: Fifth Third Bank / Bank of Mom and Dad (Radio)
Bronze Lion: Verizon / First Responders First (Film)
Bronze Lion: Verizon / First Responders First (Social)
Bronze Lion: Verizon / First Responders First (Social)  
Shortlist: Verizon / First Responders First (Film)
Shortlist: Verizon / First Responders First (Film)
Shortlist: Verizon / First Responders First (Film)
Shortlist: Verizon / First Responders First (Film)
Shortlist: Verizon / First Responders First (Social)
Shortlist: Verizon / First Responders First (PR)
Shortlist: Verizon / First Responders First (PR)
D&AD
Graphite Pencil: Verizon / First Responders First (Radio Campaign)
Graphite Pencil: Leo Burnett / Where the Wind Blows (Book Design)
Wood Pencil: Fifth Third Bank / Bank of Mom and Dad (Radio Commercial) 
Shortlist: Verizon / First Responders First (Radio Commercial)
Shortlist: Corn Flakes / Lard's Heyday (Typography for Press & Poster Advertising)
ANDYs
Gold: Verizon / First Responders First (Idea)
Clio Awards
Silver: Mastercard / #ArnieWould (Partnerships & Collaborations) 
Silver: Mastercard / #ArnieWould (Social Media)
Bronze: Verizon / First Responders First (Radio Campaign)
Bronze: Mastercard / #ArnieWould (Integrated Campaign)
Bronze: Leo Burnett / Where the Wind Blows (Editorial Design)
Bronze: Hallmark / Mother Bird (Animation)
Shortlist: Verizon / First Responders First (Commercial)
Shortlist: Mastercard / Arnold Palmer (Print)
One Show
Merit: Verizon / First Responders First (Radio Campaign)
Shortlist: Verizon / First Responders First (Radio)
Shortlist: Verizon / First Responders First (Radio)
Shortlist: Verizon / First Responders First (Radio)
Shortlist: Verizon / First Responders First (Radio)
One Show Design
Merit: Leo Burnett / Where the Wind Blows (Publication Design: Book Layout Design)
New York Festivals
Third Place: Verizon / First Responders First (Film: Best Use — Brave Work)
Third Place: Verizon / First Responders First (Film: Best Use — Made for TV)
Third Place: Verizon / First Responders First (Film: Products & Services)
Third Place: Verizon / First Responders First (Positive World Impact)
Finalist: Verizon / First Responders First (Avant-Garde)
AICP
Winner: Hallmark / Mother Bird (Animation)
Shortlist: Verizon / First Responders First (Campaign)
Shortlist: Verizon / First Responders First (Cause)
Radio Mercury Awards
Winner: Verizon / First Responders First (Integrated Campaign)
Finalist: Verizon / First Responders First (Radio Campaign)
Finalist: Verizon / First Responders First (Radio Commercial)
Finalist: Fifth Third Bank / Escape the Wait (Most Innovative Use of Radio)  
Finalist: Fifth Third Bank / Bank of Mom and Dad (Integrated Radio Campaign)
London International Awards
Silver: Fifth Third Bank / Bank of Mom and Dad (Radio)
Bronze: Verizon / First Responders First (Film) 
Bronze: Hallmark / Mother Bird (Animation)
Hugo Television Awards
Gold Plaque: Hallmark / Mother Bird (Retail TV)
Silver Plaque: Fifth Third Bank / Bank of Mom and Dad (Online Campaign)
Silver Plaque: Fifth Third Bank / Redundancy Incorporated, Inc. (Banking/Financial)
Epica Awards
Gold: Verizon / First Responders First (Radio)
The Shorty Awards
Winner: The Sound of Priceless (Financial Services)
Winner: The Sound of Priceless (Real Time Response)
Winner: The Sound of Priceless (Creative Use of Technology)
Kinsale Shark Awards
Bronze: Fifth Third Bank / Bank of Mom and Dad (Radio)
Bronze: Fifth Third Bank / Redundancy Incorporated, Inc. (FIlm)
ADDYs
Silver: Special K / What Will You Gain When You Lose? (Illustration)
Silver: Special K / What Will You Gain When You Lose? (Mixed/Multiple Media)
Type Directors Club
Leo Burnett / Where the Wind Blows (Book Design) 
Print Regional Design Annual
Leo Burnett / Where the Wind Blows 
Special K / What Will You Gain When You Lose? 
Leo Burnett / GPC Scale 
Communication Arts Advertising Annual
Corn Flakes / The Original and Best
Communication Arts Typography Annual
Hallmark / Life is a Special Occasion
Corn Flakes / The Original and Best
Leo Burnett / GPC Scale
Communication Arts Illustration Annual 
Leo Burnett / GPC Scale 
Print Magazine Creativity + Commerce Annual
Special K / What Will You Gain When You Lose? 
Leo Burnett / Where the Wind Blows
HOW International and Interactive Design Annual
Outstanding Achievement: Kellogg's Corn Flakes (Print Advertising)
Merit: Leo Burnett / GPC Scale (Poster)