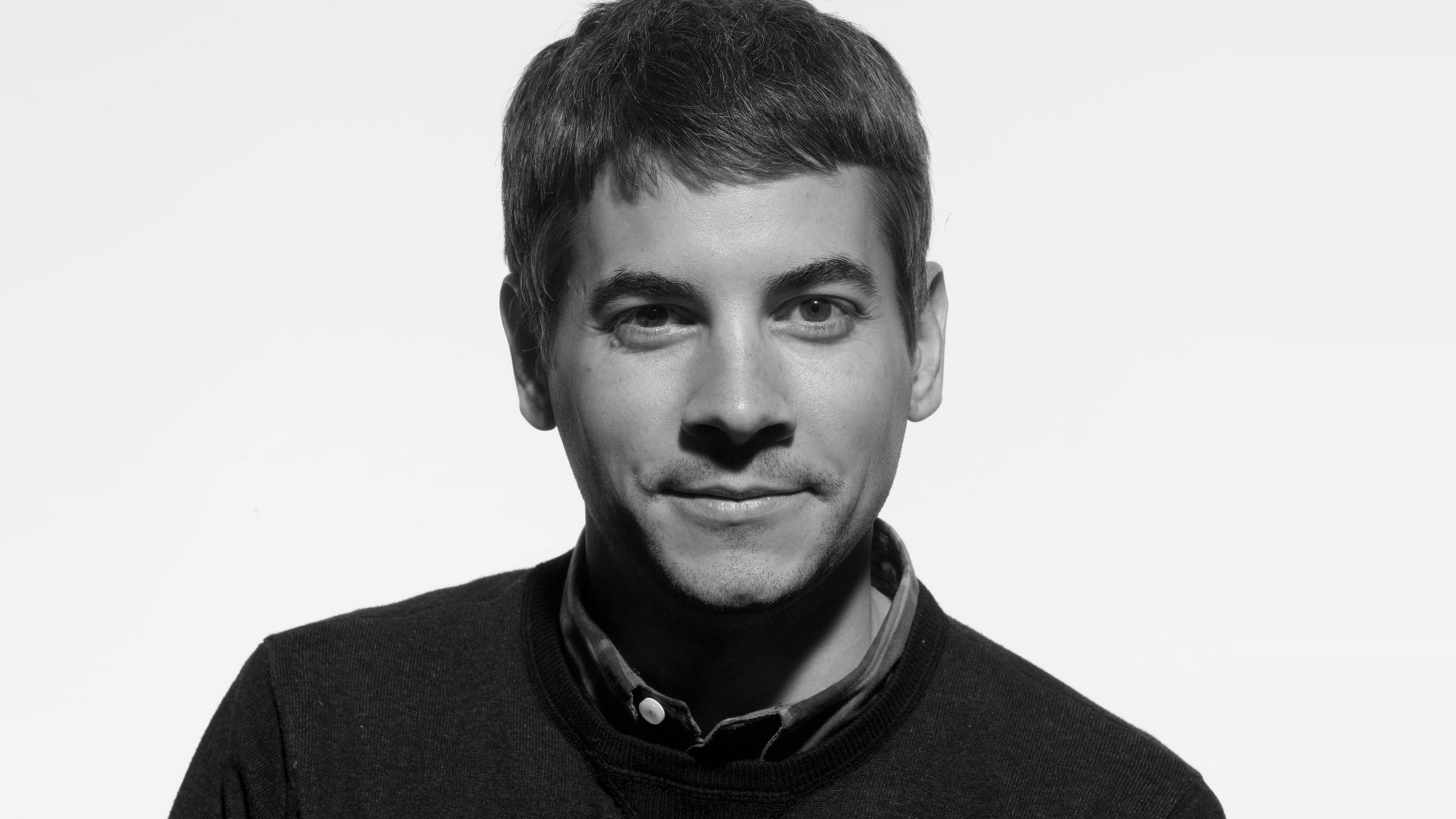 I'm currently fighting in the chicken wars as a Group Creative Director on the Chick-fil-A account at McCann New York.
But to quote the late Rodney Dangerfield in
Back to School
, "I'm a lover, not a fighter." 
And even more specifically, I love to document one second of each day of my life with my wife, a former Radio City Rockette, and our baby boy. You can watch the latest version below. If, after viewing, you feel like one second a day of my life isn't enough — and you'd like to see and hear more — email me at jasonmckean@mac.com.
EXPERIENCE
McCann
 / New York
SVP Group Creative Director (2019-present)
VP Creative Director (2015-2019)
Clients: Chick-fil-A, Verizon, MasterCard
Leo Burnett
 / Chicago  
Associate Creative Director (2013-2015)
Senior Art Director (2011-2013) 
Senior Designer (2009-11)
Clients: Fifth Third Bank, Invesco, Kellogg's, Norton, Hallmark, Foster's
VSA Partners
 / Chicago 
Design Director (2007-09) 
Senior Designer (2005-07)
Clients: Harley-Davidson, IBM, Sappi, Tishman Speyer, Bell Canada
Chicago Tribune
 / Chicago  
Art Director (2002-2005)
The Boston Globe
 / Boston 
Editorial Designer (1999-2002)
EDUCATION
Northwestern University
 / Evanston, IL 
BS Journalism (1999)
Cannes Lions
Silver Lion: Verizon / First Responders First (Radio)
Silver Lion: Fifth Third Bank / Bank of Mom and Dad (Radio)
Bronze Lion: Verizon / First Responders First (Film)
Bronze Lion: Verizon / First Responders First (Social)
Bronze Lion: Verizon / First Responders First (Social)  
Shortlist: Verizon / First Responders First (Film)
Shortlist: Verizon / First Responders First (Film)
Shortlist: Verizon / First Responders First (Film)
Shortlist: Verizon / First Responders First (Film)
Shortlist: Verizon / First Responders First (Social)
Shortlist: Verizon / First Responders First (PR)
Shortlist: Verizon / First Responders First (PR)
D&AD
Graphite Pencil: Verizon / First Responders First (Radio Campaign)
Graphite Pencil: Leo Burnett / Where the Wind Blows (Book Design)
Wood Pencil: Fifth Third Bank / Bank of Mom and Dad (Radio Commercial) 
Shortlist: Verizon / First Responders First (Radio Commercial)
Shortlist: Corn Flakes / Lard's Heyday (Typography for Press & Poster Advertising)
ANDYs
Gold: Verizon / First Responders First (Idea)
Clio Awards
Silver: Mastercard / #ArnieWould (Partnerships & Collaborations) 
Silver: Mastercard / #ArnieWould (Social Media)
Bronze: Verizon / First Responders First (Radio Campaign)
Bronze: Mastercard / #ArnieWould (Integrated Campaign)
Bronze: Leo Burnett / Where the Wind Blows (Editorial Design)
Bronze: Hallmark / Mother Bird (Animation)
Shortlist: Verizon / First Responders First (Commercial)
Shortlist: Mastercard / Arnold Palmer (Print)
One Show
Merit: Verizon / First Responders First (Radio Campaign)
Shortlist: Verizon / First Responders First (Radio)
Shortlist: Verizon / First Responders First (Radio)
Shortlist: Verizon / First Responders First (Radio)
Shortlist: Verizon / First Responders First (Radio)
One Show Design
Merit: Leo Burnett / Where the Wind Blows (Publication Design: Book Layout Design)
New York Festivals
Third Place: Verizon / First Responders First (Film: Best Use — Brave Work)
Third Place: Verizon / First Responders First (Film: Best Use — Made for TV)
Third Place: Verizon / First Responders First (Film: Products & Services)
Third Place: Verizon / First Responders First (Positive World Impact)
Finalist: Verizon / First Responders First (Avant-Garde)
AICP
Winner: Hallmark / Mother Bird (Animation)
Shortlist: Verizon / First Responders First (Campaign)
Shortlist: Verizon / First Responders First (Cause)
Radio Mercury Awards
Winner: Verizon / First Responders First (Integrated Campaign)
Finalist: Verizon / First Responders First (Radio Campaign)
Finalist: Verizon / First Responders First (Radio Commercial)
Finalist: Fifth Third Bank / Escape the Wait (Most Innovative Use of Radio)  
Finalist: Fifth Third Bank / Bank of Mom and Dad (Integrated Radio Campaign)
London International Awards
Silver: Fifth Third Bank / Bank of Mom and Dad (Radio)
Bronze: Verizon / First Responders First (Film) 
Bronze: Hallmark / Mother Bird (Animation)
Hugo Television Awards
Gold Plaque: Hallmark / Mother Bird (Retail TV)
Silver Plaque: Fifth Third Bank / Bank of Mom and Dad (Online Campaign)
Silver Plaque: Fifth Third Bank / Redundancy Incorporated, Inc. (Banking/Financial)
Epica Awards
Gold: Verizon / First Responders First (Radio)
The Shorty Awards
Winner: The Sound of Priceless (Financial Services)
Winner: The Sound of Priceless (Real Time Response)
Winner: The Sound of Priceless (Creative Use of Technology)
Kinsale Shark Awards
Bronze: Fifth Third Bank / Bank of Mom and Dad (Radio)
Bronze: Fifth Third Bank / Redundancy Incorporated, Inc. (FIlm)
ADDYs
Silver: Special K / What Will You Gain When You Lose? (Illustration)
Silver: Special K / What Will You Gain When You Lose? (Mixed/Multiple Media)
Type Directors Club
Leo Burnett / Where the Wind Blows (Book Design) 
Print Regional Design Annual
Leo Burnett / Where the Wind Blows 
Special K / What Will You Gain When You Lose? 
Leo Burnett / GPC Scale 
Communication Arts Advertising Annual
Corn Flakes / The Original and Best
Communication Arts Typography Annual
Hallmark / Life is a Special Occasion
Corn Flakes / The Original and Best
Leo Burnett / GPC Scale
Communication Arts Illustration Annual 
Leo Burnett / GPC Scale 
Print Magazine Creativity + Commerce Annual
Special K / What Will You Gain When You Lose? 
Leo Burnett / Where the Wind Blows
HOW International and Interactive Design Annual
Outstanding Achievement: Kellogg's Corn Flakes (Print Advertising)
Merit: Leo Burnett / GPC Scale (Poster)