Job Twitterviews


To drive interest in our campaign — and demonstrate the value of job search coaching — we hosted Job Twitterviews (and collected Twitter Resumes), responding in realtime with advice from experts.
BrandOfYou.com


Our comprehensive campaign site was loaded with tools to help recent graduates build their own personal brand, and tips on how to improve their resumé and ace an interview.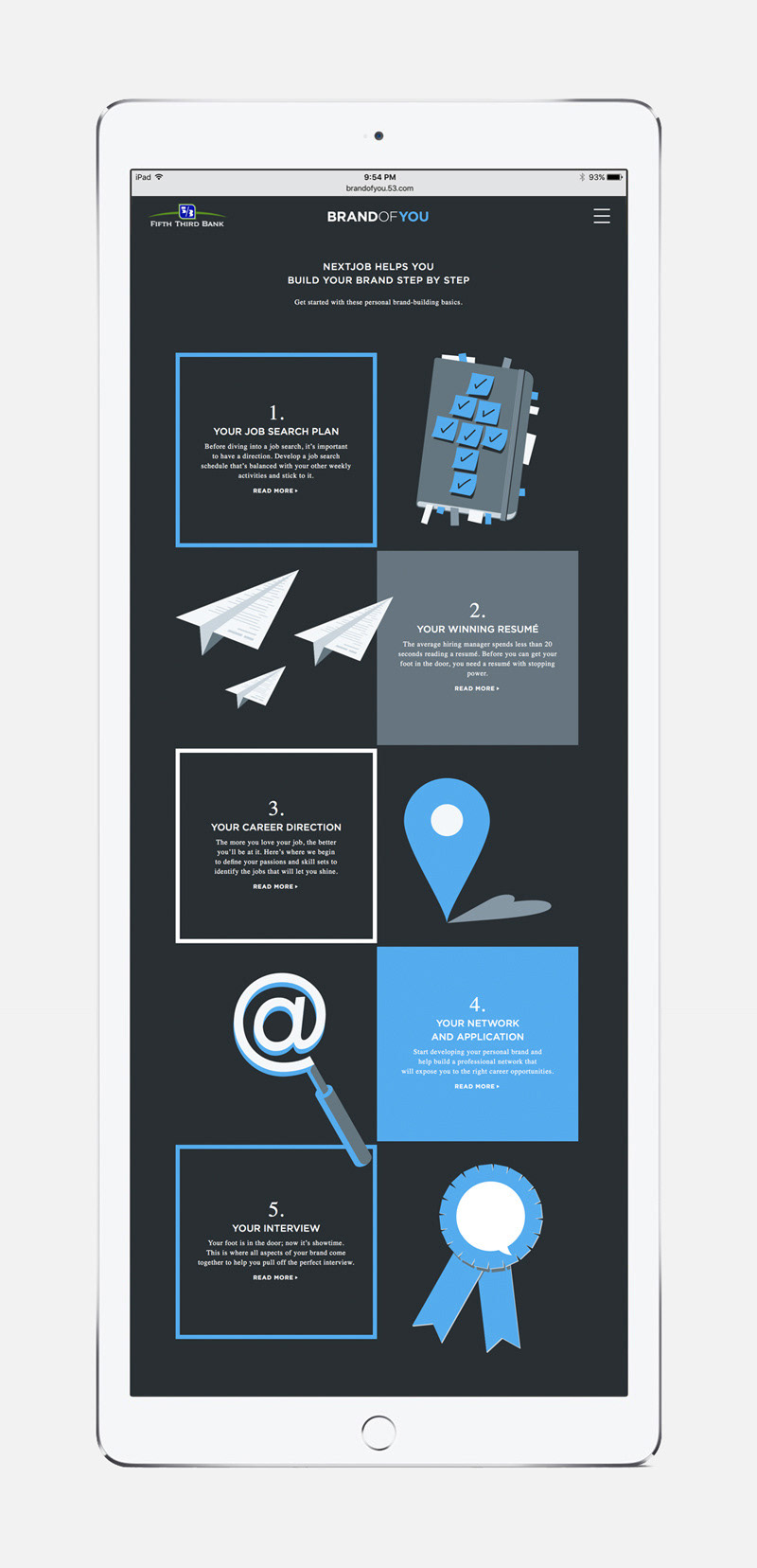 Created at Leo Burnett with Zac Spector, Eavan Wallner, Jon Wyville and Dave Loew.